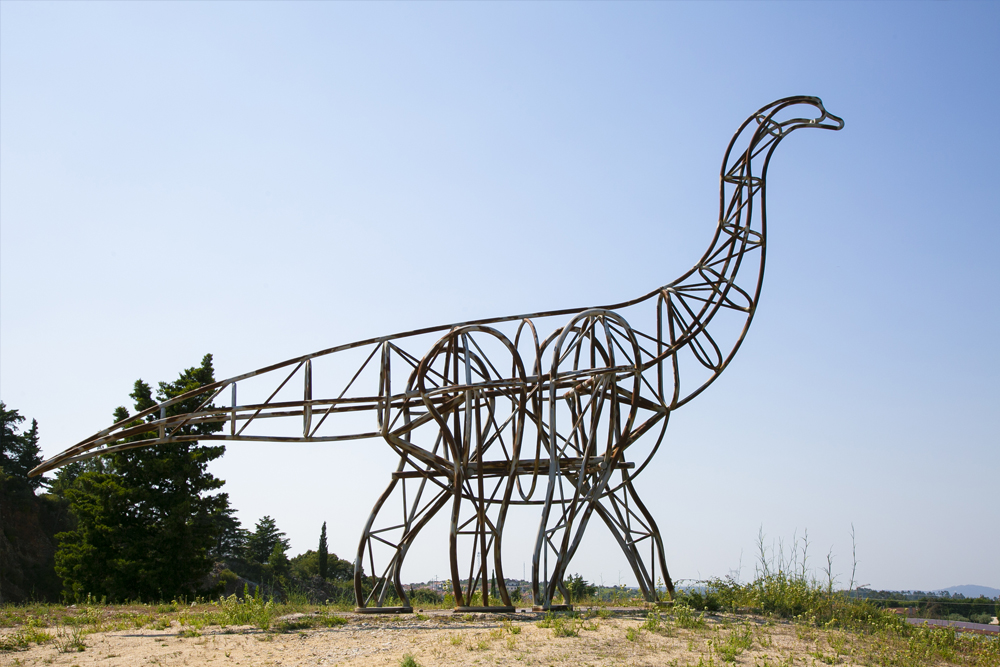 Natural Monument of the Dinosaur Footprints
The Ourém Dinosaur Footprints Natural Monument contains an important fossil record from the Jurassic period, which includes the footprints of some of the largest beings to have inhabited planet Earth: the sauropod dinosaurs. Around 20 tracks can be seen on the limestone slab, where dinosaur footprints have been preserved for 175 million years.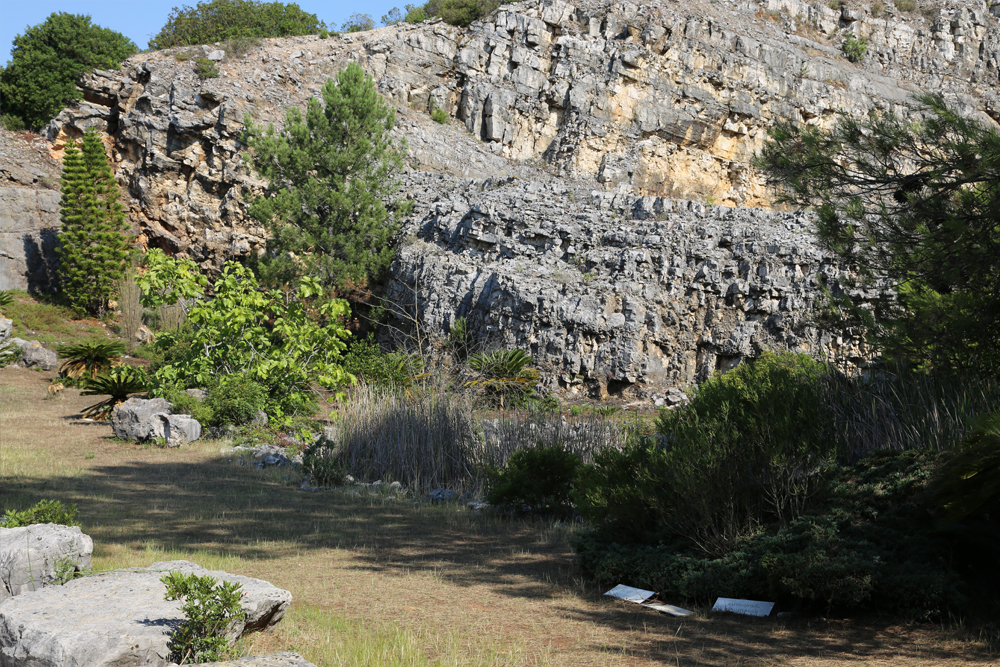 Garden with Jurassic flora
In a lower area in relation to the quarry where the dinosaur footprints are found, a small garden has been created where some of the plants that still exist but are considered living fossils grow. Although the current soil conditions are not ideal for these plants, among the species to be seen are ferns (arboreal and non-arboreal), cicas, araucarias, ginkgos, junipers, yews and horsetails.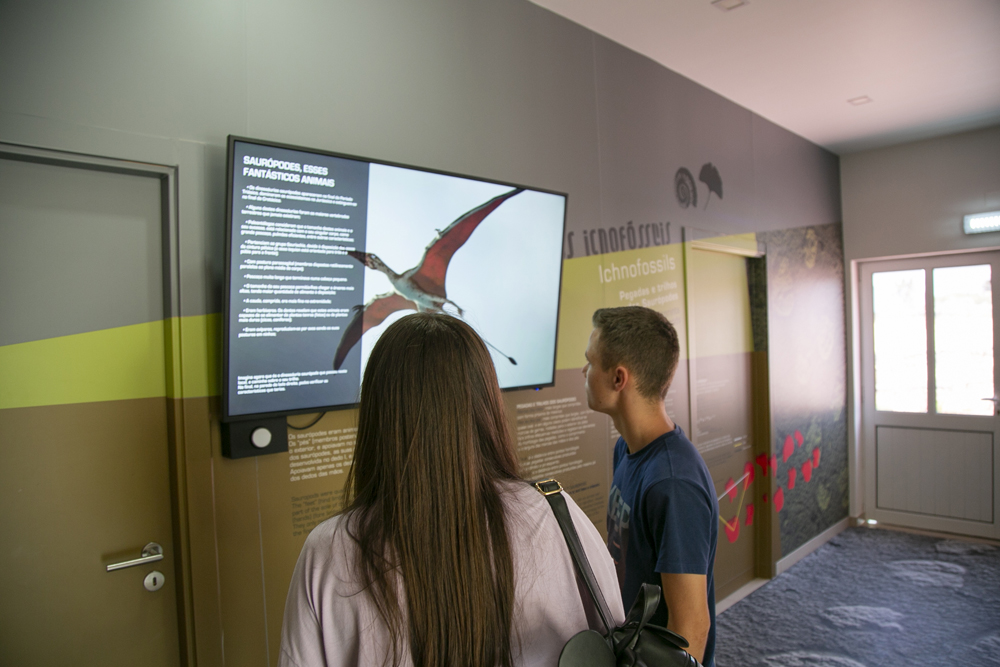 Dinosaur Footprints educational circuit
Those who come to see the Dinosaur footprints can immerse themselves in this reality by watching a film about the Sauropods and then interacting with digital panels about these animals that populated Ourém 175 million years ago.
Circuit
1 – Natural Monument of the Dinosaur Footprints
2 – Garden with Jurassic flora
3 – Dinosaur Footprints educational circuit